MEDIA
---

---



Here are some sounds I had grabbed from Monopoly during play.
The sounds are all in .WAV format. Most are 15s. or less (none are over 30s.).



Want more MPLY sound clips? Try Brendan's Monopoly page (offsite):
http://members.tripod.com/sountendo1/id85.htm

The Monopoly "match" distracts a few party-goers.
Here is a 10 second .mpg.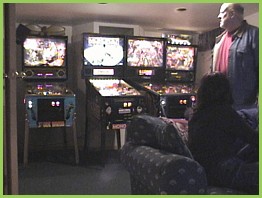 "MPLY MATCH!" (917kb w/ sound)
---




---