---

---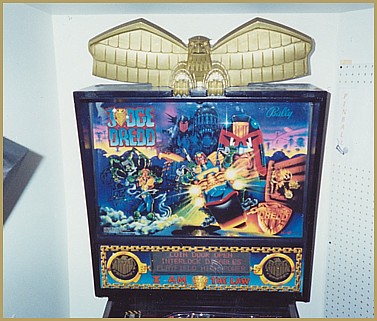 .....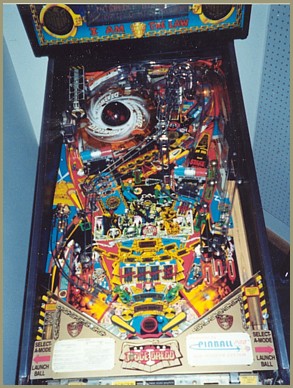 JD was for sale as soon as it arrived. It was in excellent shape with little cabinet or playfield wear. It played
well. It had a "drop target" issue (where the targets would over shoot the top). However, the game
was sold as-is and I left it alone. Although I couldn't play too much of it because of
the drop target problem, it kind of grew on me. I'll have to pick one up sometime!
On a side note: this one had the "eagle" topper in mint condition and intact. It seems to be a
rare find these days.